What Drives AOP Technologies?
Our vision, mission and core values are behind everything we do at AOP Technologies and make us proud of the products, services and support we provide to our esteemed customers.
Mission
Earn our customers' trust and respect everyday by conducting business with the utmost integrity. Be the best in the eyes of our employees and customers and most importantly – enjoy what we do.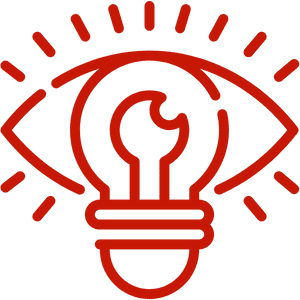 Vision
Be the Premier Provider of Industrial Automation Solutions & Value-Added Services for Manufacturers – Serving Medical/Dental, Semiconductor, Measuring, Industrial Machinery, Food & Beverage, Automation & Specialty Wholesaler Sectors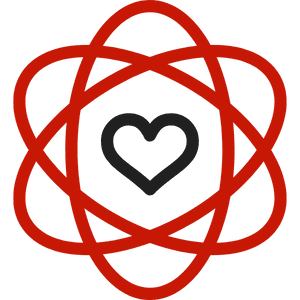 Respect
Treat others as they would like to be treated
Listening
Responsiveness
Speak calmly, respectfully and without profanity or sarcasm
Acknowledging everyone has a right to their own perspective
Integrity
Making agreements we are willing, able and intend to keep
Communicating any potentially broken agreements asap to all stakeholders
Working within the existing processes and proposing all possible solutions if something is not working
Operating in a responsible manner
Communicating honestly and with purpose
Asking clarifying questions if we don't understand or disagree
Never say anything about anyone that we would not say to him or her directly
Customer Focus
Continuously striving to maximize internal and external customer loyalty
Making our best effort to understand and appreciate the customer's needs in every situation
Enjoy what we do!
The Story Of AOP Technologies:

Past, Present & Future

For over 60 years, AOP Technologies has partnered with our customers to provide comprehensive and innovative solutions for their manufacturing needs.
Founded in 1963

, Air-Oil Products Corporation began as a Parker Seal Distributor in Portland, OR, and focused on component distribution through the 80's. In the 90's, pneumatic products were added to the company's offerings and a dedicated Automation Group was established.

In 2002

, Air-Oil Products became AOP Technologies and we expanded our value-added offering with significant investments dedicated to contract-manufacturing services. Needing more space to support our new CM operations and future growth, we moved to our current location in Auburn, WA.

In 2008

, we expanded into the electronic automation space, adding Omron and other Electronic Suppliers to our product offering.

In 2017,

 

recognizing the trend towards automation of manufacturing processes within our customers, we added Omron TM collaborative robots and Kawasaki industrial robots to our portfolio. 

In 2021, we purchased the assets of Western Industrial Products which made up their wire processing business.  This purchase increased our machining capabilities drastically and moved us into a new business of wire processing in the aerospace industry. 

Currently

, we are headquartered in Auburn, WA with branch operations in Portland, OR, employing over 40 talented and dedicated employees. We are here to serve you through our Distribution and Value-Added Services, as well as with your Robotics and Wire Processing needs.
We believe that customer service is priority one in today's market, and that value is best created by combining the products AND services our customers need. If we can help you be successful…we will be successful.