CPC (Colder Products Company) Distributor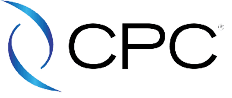 Colder Products Company or CPC is a Minnesota-based manufacturing company focused on providing excellent quick disconnect couplings, fittings and connectors for plastic tubing. CPC has more than 300 employees dedicated to creating and distributing innovative and useful products.
One of the key principles of members of the CPC family is to improve the functionality and design of existing products and equipment. By doing so, they can create products that are compatible with existing technologies but offer higher efficiency than their predecessors.
Thanks to their exceptional reputation, CPC has become one of the most respected manufacturers in dozens of industries. Some of CPC's notable products include built-in shutoff valves to prevent product spills, precise hose barbs for superior grip and an easy-to-use, push-button thumb latch for quick connecting and disconnecting.
CPC breaks boundaries beyond conventional wisdom to create technologies once thought to be impossible. They strive to offer only the best solutions to their customers. As of today, CPC has produced more than ten thousand custom products to suit the ever-changing need of industries worldwide.
Why Choose CPC Products?
CPC is internationally certified for the quality of their products. Two of their most notable certifications are ISO 13485:2016 and ISO 9001:2015. The International Organization of Standardization gives ISO certificates to deserving and reputable companies worldwide.
ISO 13485:2016 certification is recognized by customers around the world as a good basis for meeting medical device design and manufacturing regulatory requirements. It enables CPC to enhance product safety by proactively identifying and managing product and project risks. Becoming ISO 13485:2016 certified has allowed them to ensure the consistency of manufactured products.
ISO 9001:2015 is a standard that ensures consistency of a product ordered by customers. Organizations with ISO 9001:2015 certification have demonstrated compliance to the ISO 9001:2015 requirements by an independent registration authority. CPC's Quality Management System has been approved and certified under the ISO 9001:2015 standard.
CPC Products and Industries
Created in 1978, Colder Products Company is a relatively young corporation. Despite that, they have grown into a multinational company supplying almost a dozen industries. Their rapid growth is a testament to the reliability and effectiveness of their products.  CPC is a Dover Company.
Some of the industries catered by CPC are the electronics industry, printing, surgical, biopharma, and chemical handling. They also provide products for companies under the medical, IVD, food & beverage, industrial and packaging industries.  CPC also can provide custom parts to meet a customers specific needs.
Some of the products under CPC's portfolio include:
AseptiQuik-Sterile
Multiline flow paths
NSF/Food-grade products
RFID-Assisted Fluid Control
High Purity Couplings
Everis Liquid Cooling Couplings
DrumQuik dispensing system
Fittings, Luers, and Blood Pressure Connectors
General Purpose Couplings
Medical-grade equipment
Custom Parts for special needs
AOP Technologies have supplied CPC products for years. Because of this, we have firsthand knowledge of the durability and effectiveness of their products. You can find out which of products we have in stock by visiting our online store.  Contact us if you don't see what you need or would like more information on what CPC can offer.