Freelin-Wade Distributors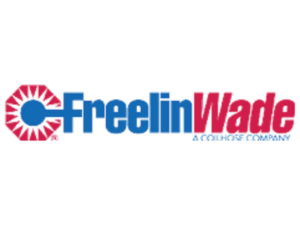 Freelin-Wade was founded in 1980 by Fred Plews after realizing the need for durable and reliable plastic tubing. His experience as a manufacturer of dental equipment helped him design the perfect polyurethane tube. This polyurethane tubing laid the foundation for what Freelin-Wade is today.
After further testing the polyurethane tubing, they found out that it has applications beyond dental equipment. Sticking to Fred Plew's principle to "Find a need and fill it," Freelin-Wade begun designing and producing products for the needs of other industries. As of today, they boast a massive product line that includes more than 4,000 stock items. They also offer customized products for companies that have specific requirements.
After just three decades, Freelin-Wade now employs more than a hundred people dedicated to producing quality and excellent products. They continue to hold to Fred's vision of filling their customer's needs and doing it fast.
Why Choose Freelin-Wade Products?
No matter what industry you are in, you can bet that Freelin-Wade that the right plastic tubing for you. Being a leader in the plastic tubing industry, Freelin-Wade has over 4,000 different products to cater to virtually any type of business. Freelin-Wade knows how important your time is; that is why all the orders they received are guaranteed to be shipped within 24 hours.
Although they have an extensive list of products, there are instances when these items cannot fulfill a specific requirement. To answer this problem, Freelin-Wade offers custom jobs tailored to your exact specifications. Even better is that they have no minimum order requirement. No matter how small your order size is, you can bet that they will work on it.
They also allow slight modifications to their already existing products such as color changes, assembly, printing, bonding, and more. They provide custom profiles, custom sizes, and custom formed tubing, with no minimum order sizes.
The Polyurethane Tubing Experts
Polyurethane products, most especially tubing, are one of the hardest materials to work with. For this reason, some manufacturers are forced to sell low-quality products just to make revenue. Freelin-Wade, however, has decades of experience that have made them an expert in handling polyurethane tubing.
The quality and durability of their polyurethane products are well-known throughout the globe. They offer a wide variety of PU tubings such as a multi-bore tube, static dissipative tubing, coiled PU tubing, and much more. Their PU tubing offers excellent kink resistance, superior flexibility, and exceptional memory.
Besides polyurethane tubing, Freelin-Wade also offers other types of tubing including nylon tubing, polyethylene tubing, PVC tubing, metric plastic tubing, and more. You won't find a broader or more diverse inventory of plastic tubing products anywhere!
AOP Technologies has offered Freelin-Wade products for many years. Because of our partnership with Freelin-Wade, we have come to recognize the exceptional quality and reliability of their products. Check out our online store to see which Freelin-Wade products are in stock right now!  Contact us if you don't see what you need as we are confident that we can fill your plastic tubing needs quickly.