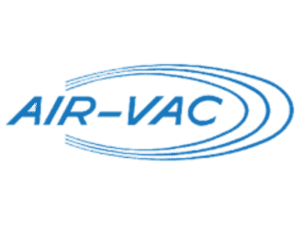 Air-Vac Engineering Company is the leading manufacturer of air-operated vacuum pumps worldwide. For over 50 years, the company has provided dozens of industries with reliable products that were made to last. They also offer customized products for clients with special requirements.
Air-Vac's vacuum pumps are often used for vacuum evacuation, transfer, and material handling. Besides vacuum products and components, they manufacture rework, soldering and assembly modules. They also produce highly automated precision equipment for businesses that need on the spot and unparalleled accuracy.
You can trust Air-Vac's decades of experience to provide you with only the best vacuum products in the market.
Air-Vac Vacuum Pumps

Air-Vac produces a wide range of vacuum pumps for different applications. With two Venturi designs and six concepts, Air-Vac provides the flexibility of design to meet your specific vacuum needs.
AV Design

Efficient, High Vacuum Level & Flow
Standard Venturi, 90 degree Vacuum Passage
Create Vacuum Quickly
TD Design
Straight Through Vacuum Passage
Transport Solid Materiel's with No Reduction of Vacuum Flow
MF Design
Mutli-Stage, High Initial Vacuum Flow
Multiple Vacuum Chambers Insure Minimum Air Consumption
UV Design
"Ultra-Vac", Near Perfect Vacuum
29.7″Hg Vacuum Evacuation
Evacuate Chambers, Degas Liquids
Air-Vac also offers Stainless Steel designs for abrasive material and high temperature applications and can do custom designs for your requirements.
Air-Vac and AOP Technologies
AOP Technologies is proud to be the Northwest Distributor of Air-Vac, given the reliability and effectiveness of their products. Contact us now to now to learn more about Air-Vac products or place an order.