Based on 50 years of experience in robotics, Kawasaki Robotics is a leading supplier of industrial robots, robotic arm and robotic automation systems with a broad product portfolio, able to service a wide range of applications all around the world.
A Kawasaki Industrial Robot for every application:
Palletizing
Machine Tending
Arc and High-Speed Spot Welding
Pick and Place
Cleanroom Applications
Painting
Assembly
Materials Handling
CP SERIES
Kawasaki's newest line of high-speed palletizing robots and robotic arms, the CP series, provides industry-leading cycle times and offers a wide range of payload options (from 180 kg to 700 kg) with a long reach for increased throughput.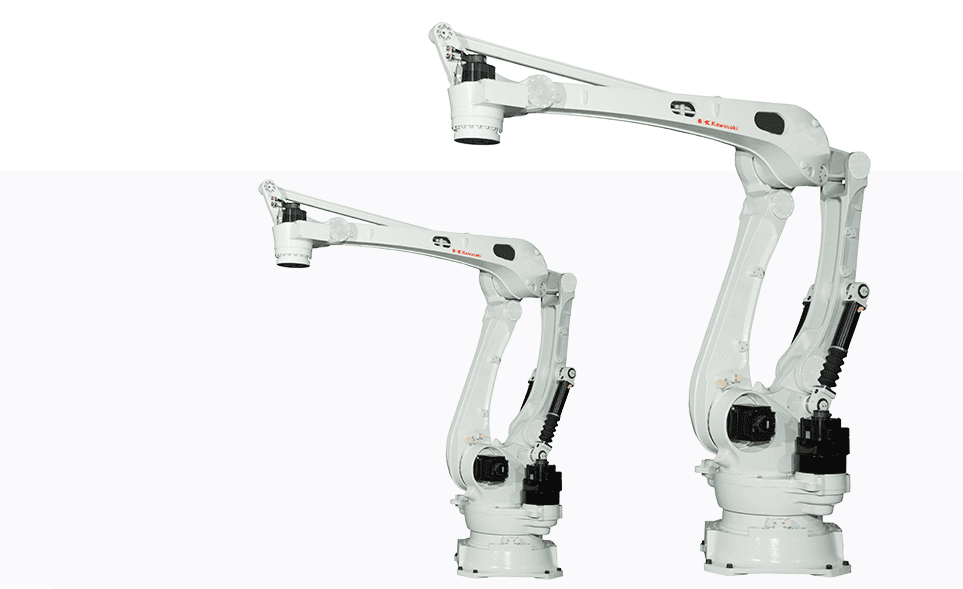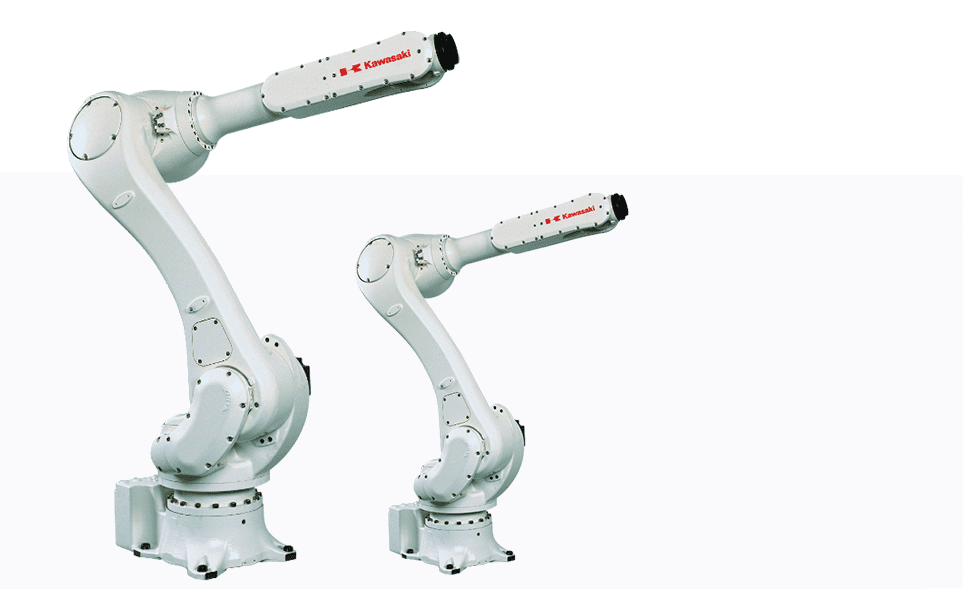 KAWASAKI RA020N ROBOT
Kawasaki arc welding robots use state-of-the-art technology to rival the quality of a skilled human welder. The Kawasaki RA020N robot has a maximum payload capacity of 20 kg which accommodates larger torches.
The broad industrial robotic arm product lineup offers cost effective comprehensive functionality, with operational ease of use to help you improve productivity and quality. Kawasaki has a robot that will fit your manufacturing needs:
Kawasaki's industrial automation product line has robots to handle payloads from 3 kg to 1,500 kg
Kawasaki's palletizing robot line

consists of seven unique models with payload capacity from 20 kg to 700 kg and reach capacity from 1725 mm to 3255 mm.

 

State-of-the-art clean robots meet the healthcare industry's processing equipment specifications
Kawasaki's robots can safely handle delicate components weighing only grams to bulky castings weighing 1,500 kg
Human and environmentally friendly robot systems provides a high level of skill and intelligence
Why Work with AOP Technologies &

Kawasaki Robotics

Kawasaki's broad product portfolio services a wide range of applications across diverse industries. For optimum control of the manipulator, Kawasaki's high-performance lineup is supported by their continuous development of control technology to improve function and operation.

We know that you will benefit from the technology and experience in your future automation projects to increase production, lower costs, and improve quality. AOP has both mechanical guarding and electronic safety equipment to help you address even the most stringent safety requirements. Contact AOP Technologies to discover how Kawasaki Robotics can improve your productivity and quality.